L'Oréal Professionnel Pro Fiber
Long-Lasting Repair For Damaged Hair
Dull-looking hair, dryness, split ends, fading color, we know that all hair problems stem from one and only source: gradual and inevitable fiber damage.
Until now, most of the beneficial haircare effects were eliminated in the first shampoo. 15 years in the making, L'Oréal has developed the first long-lasting treatment to combat hair fiber damage in 3 steps: instant in-salon regeneration, at-home reactivation for up to 4 shampoos, and extended results up to 6 weeks with the re-charge.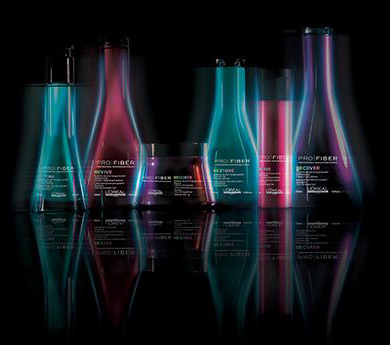 Combat hair damage with Blade Salon and L'Oréal Professionnel PRO FIBER today.